Accounting Firms
Sponsored
10 UK firms achieve 'On the Road to Net Zero' certification
On behalf of Net Zero Accountancy Initiative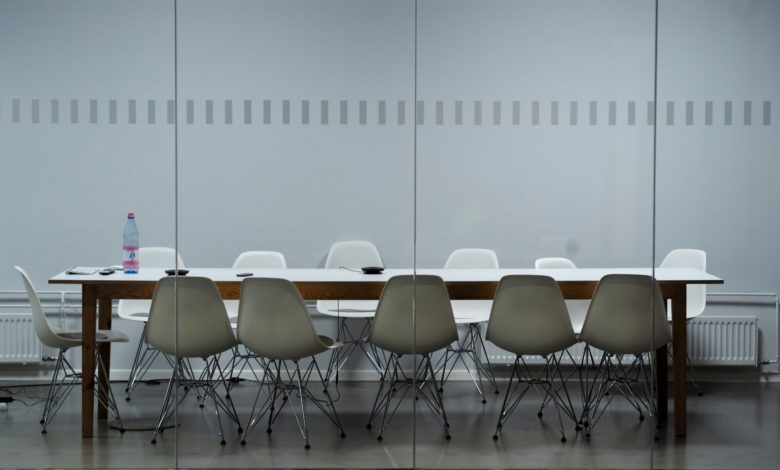 A diverse group of UK accountancy firms are celebrating being the first to achieve an 'On the Road to Net Zero' certification from the Net Zero Accountancy Initiative.
Ten firms, including Prager Metis and Harrisons Accountancy, have been awarded the new certification which recognises their ongoing commitment to tackling the climate crisis. These firms have set ambitious targets to reduce their greenhouse gas emissions in line with a Science Based Targets Initiative-defined 1.5c pathway.  
The Net Zero Accountancy Initiative, curated by Net Zero Now- the carbon accounting and climate action platform- counts the ICAEW, ACCA, AAT and AIA among its founding development partners. This group developed the sector-specific roadmap to Net Zero which sits at the heart of the Initiative, with input from academics, climate experts and a pilot group of accountancy businesses.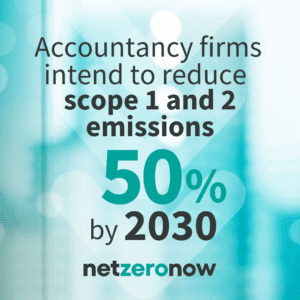 The Initiative helps accountancy businesses measure and reduce their emissions using tailored reduction plans – enabling them to unlock multiple business benefits including reduced costs, increased client engagement and motivated staff. It is aligned with the latest global climate science, including the SBTi, and the Greenhouse Gas Protocol. 
Alongside the ten accountancy firms receiving the 'On the Road to Net Zero' certification, a further 21 firms have signed up to the Net Zero Accountancy Initiative and are undertaking a full calculation of their greenhouse gas emissions – the vital first step in enabling action to reduce them. The 31 firms signed up employ 4,000 people in total, and ten of the firms are in the top 100 UK accountants.  
The UK Government has set a target for the whole economy to be Net Zero by 20504 – and the accountancy sector was estimated to be collectively responsible for almost 1 million tons of greenhouse gas emissions in 2022. Net Zero Now calculates that if all UK accountancy firms signed up to the Initiative, the emissions of the profession could be reduced by as much as 300,000 tons of greenhouse gases p.a over five years.  
In total, the ten certifying firms were responsible for 7,000 tonnes of emissions in 2022  – equivalent to the emissions from driving 17 million miles in a petrol car. All have now committed to annual reporting of their footprint and to reducing their scope 1 and 2 emissions by 50% by 2030  and to ambitious scope 3 targets. As a result, they have now been awarded 'On the road to Net Zero' certification marks to display in their offices and on websites and marketing material. To deliver on these emissions reduction targets, many of the firms are already taking action, with common themes including exploring energy efficiency, purchasing renewable energy and changing employee commuting methods. They can report on their emissions using Net Zero Now's platform, and evidence performance in reducing emissions versus government benchmark figures. 
As the economy continues its transition to Net Zero, sustainability skills are becoming increasingly in demand in all businesses. To mark the successful growth of the Net Zero Accountancy Initiative, Net Zero Now have today announced a competition for individuals within accountancy businesses who want to develop their sustainability knowledge to win a seat on a short course covering Sustainability Essentials for Business, run by the Cambridge Institute for Sustainability Leadership.  To enter the competition, visit https://bit.ly/nzn_sustainability_competition.
David Rothera, Head of Business Development at Net Zero Now, said: "Accountants have a huge influence on the way we do business in the UK, advising senior leaders and influencing critical business decisions. By showing that they take the transition to a more planet-positive future seriously, these firms are leading the way for the entire sector, and our wider economy, to take action. Net Zero Now exists to fight the climate crisis and boost business success – our experience across multiple sectors shows the two go hand in hand.  Accountancy firms that join this important Initiative can help attract and retain staff, reduce costs and meet the increasing demand from clients for firms aligned with their own climate commitments." 
Sarah Reay, Climate Change Manager at the ICAEW said: "I am delighted with the growth of the Net Zero Accountancy Initiative and how it has benefited our member firms, with some taking the lead as first adopters, showcasing their commitment to sustainability in the accounting sector. We look forward to our ongoing collaboration with Net Zero Now, working together to further our progress toward a Net Zero future."
Oli Thomas, Founding Director of Purple Lime Accountancy and ACCA fellow member, added: "We were thrilled when we first met with the Net Zero Now team. They created a product that would make measuring and committing to reduced emissions so much easier than other tools out there. Purple Lime were able to quite effortlessly record our emissions and get on the road to Net Zero, safe in the hands of this team. We play a vital role in helping our clients across all sectors see that the journey is not as scary as they may think, by leading by example and offering a huge resource like Net Zero Now.
Dan Harrison of Harrisons Accountancy said: "We love working with Net Zero Now and working towards our Net Zero goal and helping the planet."
Simon Winters, Partner of Prager Metis LLP said: "Prager Metis LLP is proud to be working with Net Zero Now. Assessing the environmental impact of each operational sector has taught our team about what it takes to reduce carbon emissions in an effective and sustainable manner. Our team is confident that with Net Zero Now's assistance, we will accomplish all our goals and share our experiences with others. Our team believes this initiative will inspire other organisations to recognise the growing need for a more sustainable future."
Adam Williamson, Head of Responsible Business at AAT:  "At AAT we're committed to working towards Net Zero as is reflected in our strategy, outlining our plans up to 2030. One of the three key pillars of this plan is building responsible business – this means thinking about sustainability in everything we do.  To help us with our journey, we are utilising the Net Zero Now platform to ensure accurate data collection and analysis which will allow us to identify our key emissions hot spots in the short term, and to develop appropriate science-based reduction targets in the longer term.  These tangible commitments are required across the sector and wider society to ensure that we all show leadership and help the drive toward building a sustainable future."
Ewan McClymont, Head of Responsible Business, Bishop Fleming, conlcuded: "The support that we've enjoyed from Net Zero Now has been instrumental in us not only calculating our annual carbon footprint, but also helping us develop a reduction action plan that will achieve the greatest impact. We have much to do but are confident that we can achieve significant progress in this area going forward."  
For more information, please visit www.netzeronow.org/accountants