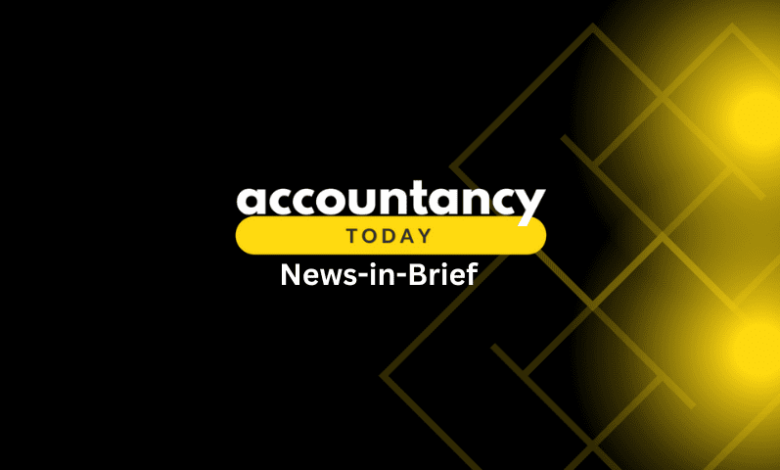 EY has announced Janet Truncale as the next EY global chair and CEO, effective from July 1, 2024. Currently serving as regional managing partner at EY Americas Financial Services Organization, Truncale will succeed Carmine Di Sibio. With over 30 years in the financial services industry, she has provided assurance and consulting services to Fortune 500 companies. Truncale is also recognized for her commitment to diversity, equity, and inclusion, actively contributing to initiatives within EY. Di Sibio, who led transformative changes and sustainability commitments, praises Truncale's leadership, expecting her to inspire EY's global team.
Ronnie Patton, a retired finance lecturer from Northern Ireland, has been elected president of the Association of Chartered Certified Accountants (ACCA). Leading over 750,000 members across 181 countries, Patton focuses on themes of Purpose, Professionalism, and People. A former president of ACCA Ireland and senior lecturer in Professional Accounting Practice, Patton aims to contribute to global initiatives. ACCA's global governing council includes deputy president Ayla Majid from Pakistan and vice-president Melanie Proffitt from England, emphasising the organisation's commitment to values and sustainability.
The FCA and Payment Systems Regulator (PSR) Competition Decisions Committees (CDCs) have appointed Ulrike Hotopp and Claire Whyley. These committees make competition law decisions, selecting members based on independent evidence-based decision-making and competition expertise. Hotopp, an economist with over 25 years of experience, and Whyley, a consumer research and policy professional, enhance the CDCs' capabilities across various sectors. Their appointments contribute to maintaining high standards in competition law decision-making, ensuring robust and informed outcomes.
TMF Group has appointed Gareth Casement as the new head of loan administration, reporting to Daniel Max, the head of global solutions. With over 20 years of experience in client service delivery within fund accounting and custody roles, Casement joins TMF Group from a large global bank. His role involves developing and implementing the global loan administration strategy. TMF Group emphasises the expansion of its service offerings and a commitment to technology solutions. Casement aims to contribute to TMF Group's global presence by implementing scalable and innovative loan solutions for clients.